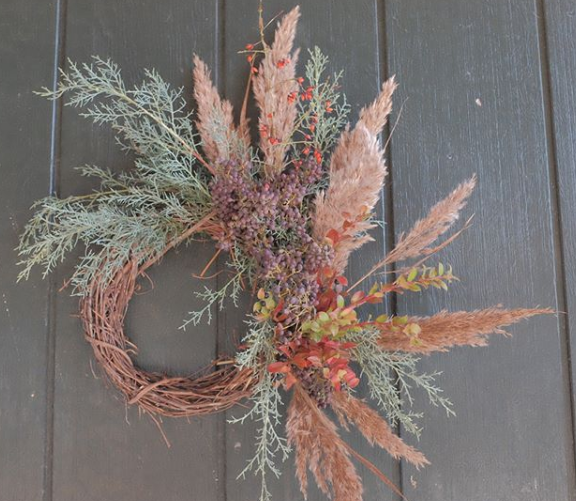 December 12, 2018
6:00pm - 8:00pm, feel free to arrive anytime - our instructor will be rotating around the room.
About this Class:
Stretching our thinking about what a wreath should look like can open up a whole realm of possible materials and even shapes.
Join us as we approach the age-old tradition of wreath-making with an eye toward new and exciting designs. Using a variety of local materials you will be sure to take home a beautiful and unique wreath to set on your holiday table or hang on your door. Share this class with a friend or two to begin your holiday celebrations in style!
This is a one-session class.
Instructor
Katie Henry // Rumphius Flowers
Details:
$40 for small wreath frame, materials, and guided design
$60 for large wreath frame, materials, and guided design
Space is limited, please reserve your tickets now! There will be a cash bar onsite for holiday spirits!